Personal Finance Course
Downloads:
Study Guide - focus and review the most important points
Worksheet - apply what you learn to your own financial plans
An Emergency Fund Helps to Build Wealth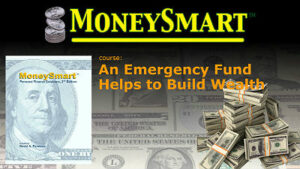 An older video production in long-format with dense content that presents actionable information to guide one through using an emergency fund to build wealth, be your own banker, strategize debt reductions, and design your financial security fund to power your financial plans.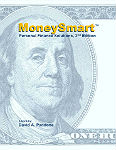 The MoneySmart Personal Finance Solutions, 2nd Ed. book and its various guides and financial information is recommended as its solutions and personal financial information revealed thereby is referred to often.  There is no required reading for this course and the MoneySmart book is not required.  The book is recommended for course participants as exercises are already organized and ready to implement for your personal financial plans.